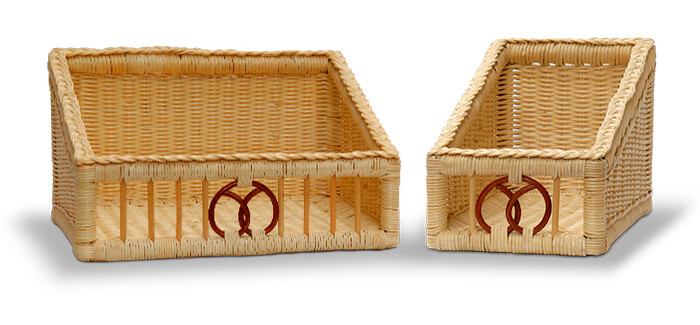 Birnbaum® Display Baskets made of rattan
Present your freshly baked goods with display baskets by Herbert Birnbaum. Natural colours, organic material and high-quality workmanship make our display baskets to a decorative eye-catcher in every sales area. The firm wooden frame prevents warping and gives the baskets a secure footing. The weaving material rattan is very robust and therefore durable.

Whether you want to present rolls, bread, baguette or another pastry, in a classical display basket by Herbert Birnbaum, they always look best. Available in the following colours: natural, gold, red-brown. Please help yourself!